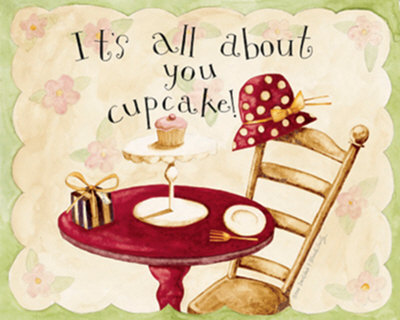 Yes, even yours. And that's okay.
Recently I have noticed a spate of blogosphere apologies about the self-centered, narcissistic nature of our blogs coupled with promises to write less frivilous, self-indulgent posts & more useful, informative ones in the future. I find this kind of ironic and amusing, because HI, it's a PERSONAL BLOG. I doubt anyone thinks about my blog for long enough at a time to formulate existential questions about it, let alone ask me them, but if anyone was ever like, "Hey, don't you think it's kind of narcissistic that you write pages and pages about yourself and your obsessive hobby on the internet?" I'd be like, "DUH, Captain Obvious. It's my blog so talking about myself and my utterly fascinating life [sarcasm font] is kind of the whole point." (Also, it gives me an outlet for blathering on about all things running, & makes it so that the only people subjected to it are those who choose to be.) Sure, we do hope that our blogs will sometimes be useful or entertaining because that's why people keep reading them, but if a person's goal is primarily to do those things, they start a nonprofit or a youtube channel. They don't put what amounts to a PERSONAL JOURNAL on the FREAKING INTERNET.
I bring this up for two reasons.
1) If you have a personal blog, please. Own your narcissism. Be proud. Write without shame about all the inane details of whatever it is you do and care about. Share your inner emotional life with gusto. Stop apologizing for the fact that your blog is not first & foremost a source of objective & useful information. If that's all people were interested in, they'd just read Runner's World (or the equivalent for your thing) & be done with it. This girl gets what I mean. OWN IT, baby.
2) I am about to write a shamelessly narcissistic post without any guilt or apologies whatsoever. Watch & learn.
"So what's next??"
This is a question that I've gotten from absolutely no one now that I have finally captured the elusive sub-1:40 half marathon, and I am about to tell you the answer, in multiple paragraphs, ON THE INTERNET, anyway.
(See? Narcissism. It's my blog so I write stuff about me. That's how this works.)
Pay attention, because I'm about to tell you about my plans in backwards order. (Again, it is my blog and I will explain things in backwards order if I want to.)
FIRST -- I'd like to run another sub-1:40 half that's, you know, MORE subber-1:40. 1:39:45 is legit but cutting it pretty darn close, and given the course and the weather at Windsor Green, I feel pretty certain that if I keep doing what I'm doing, I can beat that time. I want to use June to dial back the intensity a little bit and mostly just run a lot of easy miles, with just enough speed work to keep my turnover in good shape. Then in July I'll start another training cycle with the Santa Rosa Half on August 26 as the target.
SECOND -- As I think I've mentioned before, the program I'm currently using calls for a 5K race two weeks before the half as a fitness gauge, and though I'll be out of town the weekend of the 12-13th, one of my favorite small local races, Brazen's Summer Breeze 5K/10K/half, is happening on August 4. Instead of the 5K, though, I'm really thinking of running the 10K again (where I PR'd last summer) since I'm now in a lot better shape than I was the last time I ran one.
THIRD – Last year I ran the SF Pride Run 10K near the end of June, which I really can't see any reason to skip. It's a small, cheap, low-key race all of 20 minutes from my house, and all the proceeds go to good causes. This will probably be about the closest thing I do to a fun run since it'll come near the end of my chillaxing month, but that will also make it useful as a gauge of where my fitness is as I start my Santa Rosa cycle.
It's been a very relaxing week, post-race. I didn't run on Monday or Tuesday, and on Wednesday I headed out for six easy miles without my watch. (Even so, I could tell that I'd just recently raced hard -- my legs were still tired and hills were decidedly tougher than normal.) My school-year job recently ended and Don finished at his old company earlier this week & is on a two week break before starting at the new one, so we've been taking it easy at home this week. This has fit right in with race recovery. We'll be in Yosemite next week for a mini-vacation, and then the week after we'll both be starting new & exciting jobs. It's kind of felt like a natural break around.
Oh, and also I'm back to considering running CIM again this year. I'll be in the country all fall, and not teaching, so....you know. A girl's got to keep busy. ;)